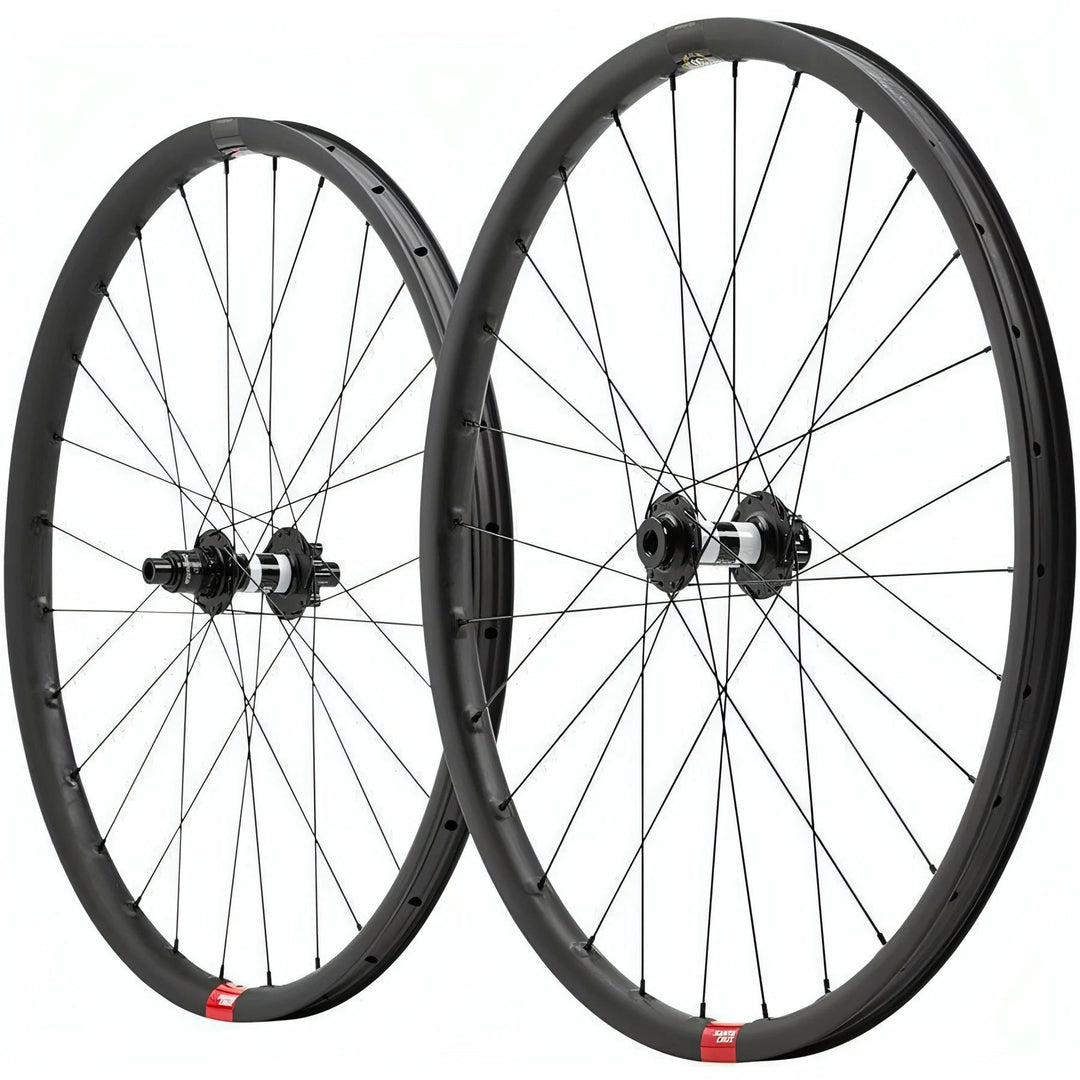 Reserve 30 29 Front / 27.5 Rear DTSwiss 350 Wheelset
Regular price
£1,599.00
/
Tax included.
---
The much anticipated carbon wheelset from California has finally arrived and more than lives up to the hype. 3 Years in the making and built from the ground up specifically for mountain biking, no detail has been left unattended to in the search for the ultimate in strength, compliance and performance on the trails.
This 30mm version is perfect for aggressive all mountain, enduro, downhill and freeride riding for those who send it hard. Have a look at our features page to see just how much abuse these wheels can take.
Setting strength and impact resistance as their highest priority hasn't led to an uncomfortably stiff ride, this wheelset is compliant enough to remove the 'wooden' feeling that some carbon rims suffer from, yet so strong it sailed through UCI testing standards so easily Santa Cruz had to develop their own tests where the Reserves beat all competition.
Thanks to relentless prototyping and testing everything from the thickness and shape of the rim beads to spoke hole reinforcements has been perfected to maximise strength, so much so that spokes will fail before the rim does.
Thanks to a sensible build that doesn't require a whole new set of tools, a broken spoke won't slow you down for long though.
Backed by a no-nonsense lifetime warranty. Santa Cruz are so confident they have perfected the wheel that if they fail while you are riding they are replaced, simple as that